Find out more about some of our successful projects by reading the case studies below…
EQUANS & Lothian Buses (UK)
EQUANS provided a Computer Aided Dispatch and Automatic Vehicle Location (CAD/AVL) and Passenger Information System solutions, as part of the Navineo offer, to facilitate the operation of a network of more than 700 buses (benefiting from efficient tools for an optimal service and to ensure the punctuality and regularity of vehicles and real-time passenger information):
Fleet management: Navineo has been deployed since 2004 on the entire Edinburgh bus network. Navineo enables the operator to have an accurate and reactive regulation in real time: control of service take-offs, early and late arrivals, programming of diversions, relief…
A dense offer of real-time information: Navineo's concentrated data feeds a comprehensive and attractive passenger information system (traffic conditions, journey time, waiting time, nearby stops based on the location of their mobile phone, etc.).
735 vehicles equipped with a supervision, communication and information system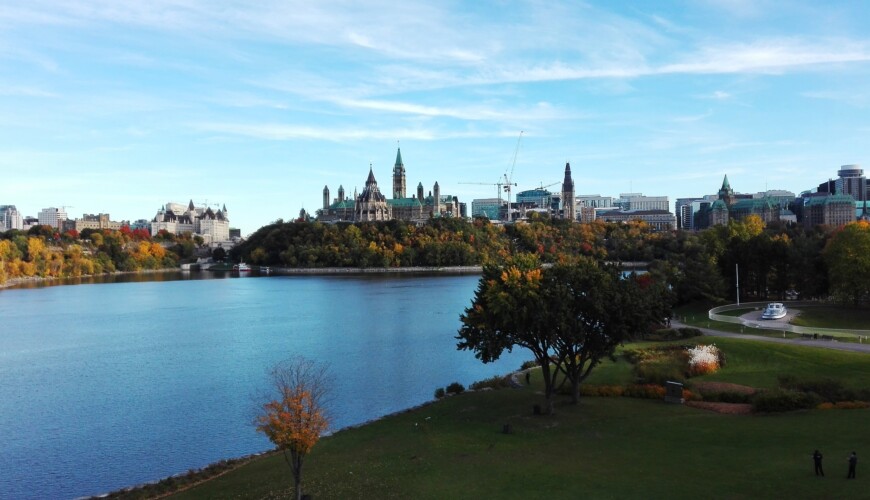 EQUANS and STO (Société de Transport
de L'Outaouais) (Canada)
EQUANS has been helping STO to monitor and supervise their 350 buses in real-time in Gatineau and Ottawa, since 2017. Data collected by each bus help to greatly improve and facilitate management of the bus system in real-time, improving their operation efficiency and passenger information.
Navineo solutions are accompanying travelers throughout their trips, every day, with reliable and precise information. Onboard, vehicle geolocation makes it possible to provide audio announcements and displays information on the variable message signs about upcoming stops, detours, the imminent departure of the bus, stops that are not served and more.
EQUANS and RTC (Réseau de Transport de la Capitale) (Canada)
For the 550,000 people-living in Quebec City, Canada, bus is the main mean of public transit with 4,500 stops serviced by the 600 buses and Bus Rapid transit. Since 2016, EQUANS has been providing the right information, right time, right audience, helping the RTC make informed business decisions in real-time, improving their operation efficiency and passenger information.
Rethinking the organization took 6 months, a record time. And the benefits are already being felt: The RTC has recovered 20,000 hours of services, which helps improved services to their customers since Fall 2016.